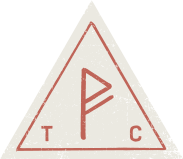 Here's to the dauntless.
The couples with wind-tossed hair and dirt-smudged hems. To the fearless lovers wrapped tightly in each others arms. To the tears that fall without care or concern. And to the kind of love that lasts a lifetime. Because when you are wrinkled and aged, giving advice to future newlyweds, you will tell the the story of how hard you loved and didn't care who knew it.
Solid Gold
Some of our favorite, bona fide love stories.


Connect
Send us a love note


Latest Work
View the entire gallery


Who we are
The couple behind the camera